It's time to be alert to scams.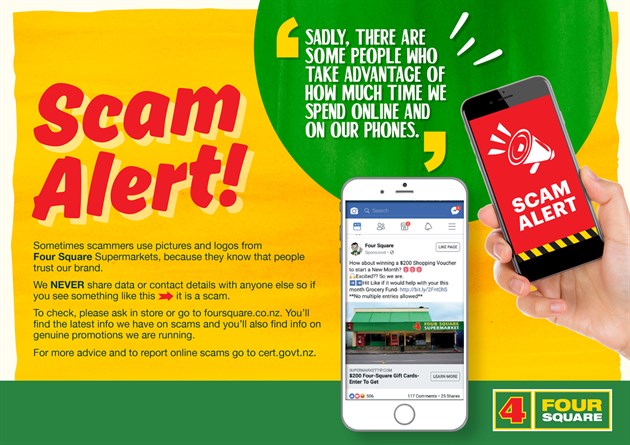 Some customers are receiving fake texts or social media messages asking them to complete a survey, following which they are able to 'claim a great prize in exchange only for a postage fee'. These messages are scams, and any customer providing credit card details to scammers is likely to find themselves out of pocket. Any customer getting a message like this should immediately delete the text or email. From time to time Four Square will offer prizes and incentives to participate in research, but we will NEVER ask a customer to pay to receive a prize. Always check out our website for scam updates!
Scam Update: May 2020
There is a scam on the website https://seniors.maximumefficiency.com claiming that seniors get a 5% discount at Four Square stores. This is not true.