13 essentials for the classic Kiwi BBQ this summer
There's nothing more Kiwi than a summer barbecue. Whether you're at home or exploring your favourite Kiwi holiday spot this summer, make your next barbie the best one yet.
Getting ready to go? Check out our list of BBQ ideas and essentials so you and the whole whanau can have a real ripper without anything left behind.
Essential barbecue equipment
1. Barbecue fuel
Whether you're grilling at home on your own barbie, or using a public BBQ facility down by the beach, you'll need to make sure you've got fuel. Generally speaking, there are four types of barbecue:
Gas: For a gas stove, you'll most likely need a gas bottle, which you can pick up from select Four Square locations. Public gas barbecues are often connected to mains, so there's no need to bring your own gas bottle.
Wood-burning: Of course, you'll need wood for a wood-burning barbecue. If you're planning to use a public barbecue, make sure you bring your own as wood is not typically provided.
Charcoal: You'll need your own coals for a charcoal barbecue. Note: there's usually no public charcoal BBQ facilities available.
Electric: Lastly, many public barbecues are electric and don't require any extra fuel provided they are connected to a power source.
2. Barbecue tools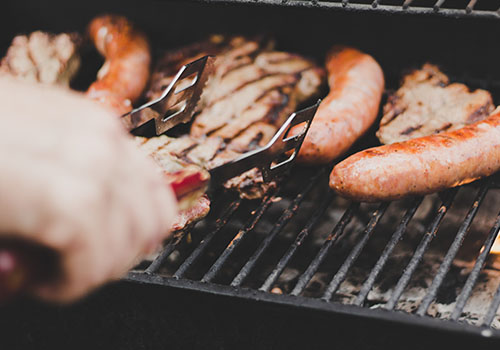 There are a few tools you'll need to comfortably use your barbecue. Don't worry - you probably have most of them already.
Grill brush: Essential for cleaning the BBQ before and after use.
Long-handled tongs: For safely moving food around the barbecue without burning yourself.
Long-handed spatula: Great for moving delicate foods like fish.
Metal skewers: If you're planning to cook kebabs, make sure your skewers are metal so they don't burn.
Meat thermometer: Optional, but a thermometer is a great way to ensure you're cooking your meat perfectly and/or ensuring your not under-cooking meat.
3. Cutlery and crockery
Plates, knives and forks are must-haves. You might also want to bring some paper towels or napkins.
If you prefer not to bring your own, pick up some disposable crockery and cutlery from your local Four Square. If you are bringing your own, just remember to bring a big enough container or chilly bin for taking dirty dishes safely home in.
Also, don't forget to pack hand sanitiser!
4. Chilly bin, beverages and ice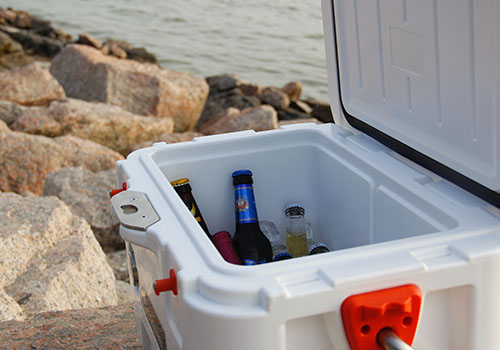 No barbecue is complete without a well-deserved cold one for the chef. Pick up a bag of ice from your local Four Square and load up your chilly bin with your favourite beverages.
If you're heading to a beach, be sure to check the local council's guidelines on alcohol as it may be banned in many public spaces.
Pack some non-alcoholic options and encourage a message of drinking responsibly. Plus, the little ones will thank you for a cold glass of water, a cup of fruit juice or a fizzy drink.
If you've got a long way to travel and uncooked meat is likely to be out of the fridge for two or more hours, it's best to have a separate chilly bin for meat.
5. Aluminium food trays
Aluminium food trays make BBQ grilling, and clean-up, super easy. By cooking your meat directly in an aluminium tray, you collect the fat and stop it from sticking to the grill or causing flare-ups.
If you're cooking for vegetarians and/or vegans, it's easier to use an aluminium tray to separate certain types of food from meat products, so there's no cross-contamination etc.
Plus, when food is ready to eat, you can simply bring the whole tray straight to the table!
6. Sunscreen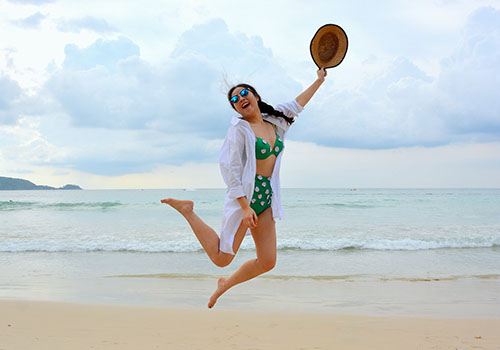 Nothing ruins a great day out quite like getting sunburned. So, while you're out enjoying the Aotearoa sun, remember to always stay sunsmart, especially with the little ones. Use a minimum sunscreen (SPF30+) for the whole whanau, and reapply every 2-3 hours, even on overcast days.
It's also a good idea to wear a wide-brimmed hat as well.
7. Be a tidy Kiwi
Let's all work together to keep our environment and what we love clean and green. Make sure you've got plenty of rubbish bags to clean up as you go, and before you leave. Make it easier for yourself and guests with clearly marked rubbish bags for recyclable items and general waste.
Most beaches, parks and reserves have a rubbish-free policy, so it's especially important that you're picking up after yourself when you're in public spaces. Play your part so everyone can enjoy it.
When you're heading out, you'll probably also want to bring:
Bottles of water.
A large bowl for washing up in.
Dish washing liquid.
Wet wipes.
Cloths or tea towels.
A tub or extra chilly bin for taking home any dirty dishes.
Tip: Soaking dirty dishes in a large bowl before you leave will make clean-up much easier when you get home!
Essential barbecue foods
Hosting a rather large get-together? You can save a lot of money and time (and stress!) by asking everyone to bring a plate of their favourite BBQ food/s and/or side dishes. But you'll still want to make sure you've covered all the BBQ food essentials!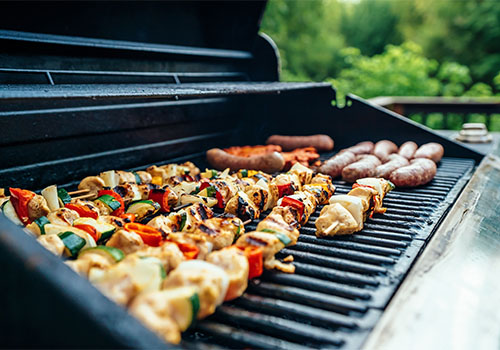 8. Kiwi sausage sizzle
No BBQ is complete with a classic sausage sizzle! You'll need a big bag of assorted sausages for all tastes (chicken, beef, lamb, pork, vegetarian), a loaf or three of white or whole grain sandwich sliced bread, plenty of tomato, BBQ and mustard sauce, and some lightly grilled sliced onions.
Heat up your snags and sweat down your onions then let everyone create their own delicious hot dogs.
9. Steak
Whether we're talking beef, pork, lamb, delicious juicy steaks are no-brainers for any Kiwi barbecue. Choose a good thick cut and marinate it in advance (if that's your thing). Just make sure your steak is at room temperature before grilling so it cooks evenly. Season well and be sure to ask guests their preference for medium-rare, medium or well done (and know your cooking times!)
For a classic cut of beef, a generous knob of garlic butter to drizzle over your steak as it cooks always goes down a treat. Serve.with sauteed onions or mushrooms and fresh lightly grilled tomato. Oh boy...
10. Vegetarian fare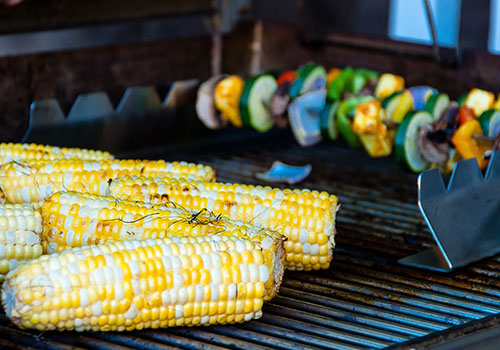 Portobello mushrooms
A couple of portobellos are a great addition to any BBQ and are often popular with meat-eaters too!
Halloumi cheese
Just one minute on each side is enough to get some colour and crispiness on slices of halloumi. Yum!
Vegetarian kebabs
Get creative with kebabs using all your favourite veggies. We love cubes of courgette, eggplant, red onion, mushrooms and assorted bell peppers for colour. Drizzle over some light and fresh garlic herb sauce and/or balsamic vinegar for a burst of flavour.
Add some grilled halloumi slices for something a little fancy!
Corn on the cob
Char-grilled corn is not only great value for money, but super-tasty and so easy to cook. For a great finishing touch, throw a small knob of butter on each corn cob and season well as it's grilling. Easy.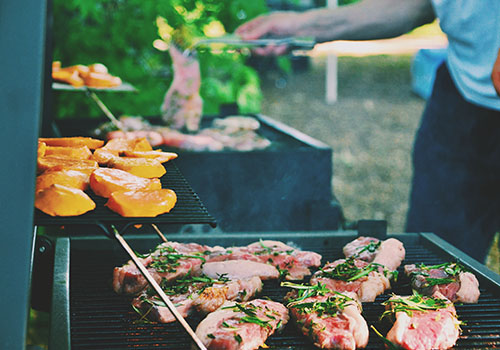 11. Fresh catch
What could be more satisfying than cooking seafood you've caught yourself? Bonus bragging rights, along with a slightly more dramatic version of actual events!
Fresh tuna and/or salmon steaks are a guaranteed hit, as well as grilling whole fish like snapper. Simply place a sheet of baking paper atop a larger sheet of tin foil, then place your fish (washed and gutted) in the centre and stuff the cavity with fresh lemongrass, garlic and lime leaves. Season your fish and seal up well, ensuring you scrunch up the edges to keep the heat in. Whole snapper is best done with the BBQ hood closed for roughly 30-35 minutes turning halfway.
Of course, if nothing's biting, or you're behind on time, drop by your local Four Square and pick up some juicy BBQ prawns or a succulent slab of salmon. Done.
12. Nibbles for the kids
Keep the little ones happy, and well-fed, with a selection of bite-sized portion sizes, so it's nice and easy for them to load up their plate. Chicken nibbles are always a hit, as well as marinated chicken kebabs and good old fashioned beef, chicken or pork flavoured sausages.
Mini kebabs are also popular, and a sneaky way to get some vegetables in there.
You can't go wrong with classic Cheerios either! And they're super easy to prepare. Simply bring a semi-large pot of water to the boil, turn off the heat and chuck them in. Place the lid back on and give them 10 minutes or so. Drain the water and let them cool for a few minutes before placing them in a bowl for serving. Don't forget the tomato sauce!
13. BBQ salads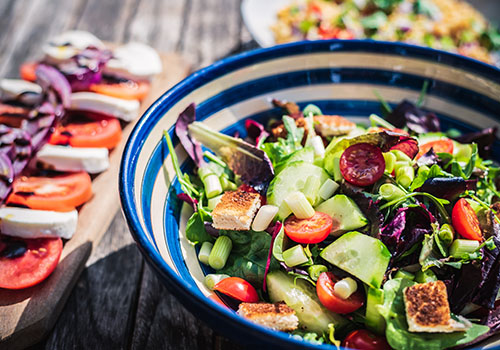 An assortment of salads are a hit for any summer BBQ. Especially for light eaters and/or vegetarians, a great salad dish can go a long way.
Throw together a simple mix of fresh mesclun leaves, diced ripe cherry tomatoes, sliced cucumber, avocado and a can of drained and washed mixed beans.
Potato salad is also a Kiwi summer classic. It needs to be made in advance, but it will keep well at room temperature and super easy ready to serve.
Alternatively, make a simple coleslaw using shredded cabbage, grated carrot and apple, spring onions and mayonnaise.
If you're time poor, head to the deli counter at your nearest Four Square for a great selection of ready-made salads.
Looking for more?
We've got loads of inspiration waiting for you in-store. Head on down to your nearest Four Square or check out our virtual mailer for specials to make your next summer BBQ a hit.