Berry Nice Creamy Rice Cream
This recipe makes a very simple and easy dessert!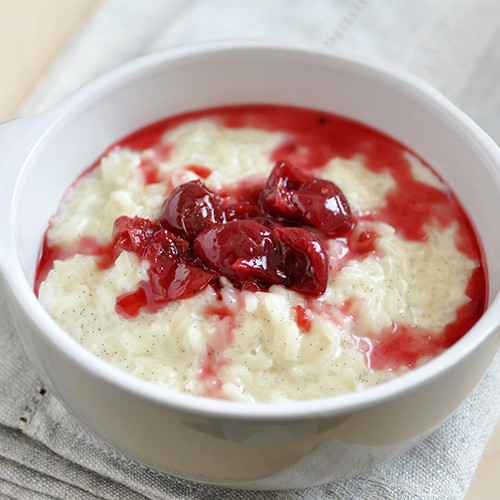 2 packets Pams Raspberry or Strawberry Jelly
1 can (425 g) Creamy Rice
1 cup each: halved Strawberries & Blueberries (Or, 2 cups frozen mixed berries)
To Garnish:Whipped cream,or berry flavoured yoghurt
Extra berries (optional)
View the method
Tip the jelly crystals into a large jug or bowl.
Pour over 1 1/4 cups nearly boiling water.
Stir until jelly crystals are completely dissolved.
Cool jelly.
Combine in a food processor with the Creamy Rice. Process until smoothly blended. Fold in the berries.
Either spoon mix into 5 - 6 individual dishes or pile into a large glass or crystal bowl. Chill until set.
Garnish with whipped cream or dollops of yoghurt topped if, liked, with sliced berries.
Back to ingredients