Fruit and Yoghurt Smoothie
Fruit and Yoghurt Smoothies are the perfect snack! They contain a burst of fruit, plus essential calcium, so they're as good for you as they are tasty.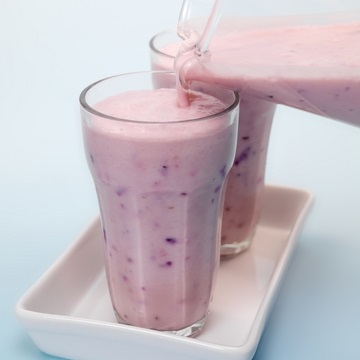 1 cup cold milk
1/2 cup (150g pottle) fruit-flavoured yoghurt
1/2 cup diced fresh or frozen fruit, such as fresh strawberries, bananas, or stone fruit such as peaches. Or try using frozen berries for an easy treat!
View the method
Place all the ingredients in a blender or food processor
Blend until smooth
Pour into 2 tall glasses
Back to ingredients