I Like-a Like-a Lolly Cake
Images from The Great New Zealand Baking Book copyright © Lottie Hedley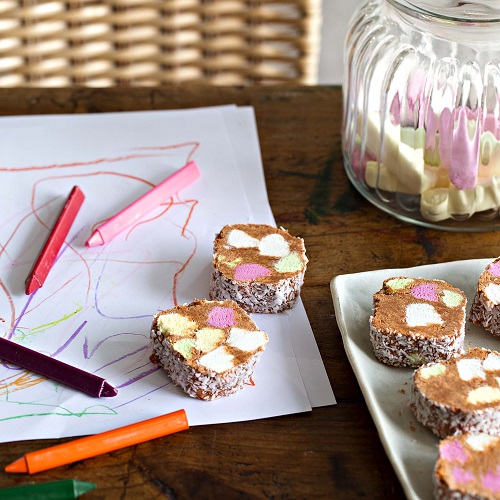 20 g Pams butter
200 g Pams sweetened condensed milk
190 g Eskimo lollies
250 g malt biscuits
1 cup desiccated coconut
View the method
In a medium-sized saucepan, warm butter and condensed milk, stirring to mix. Remove from the heat.
Cut up Eskimo lollies into bite-sized chunks. Crush biscuits to crumbs in a food processor.
In a large bowl, mix butter and condensed milk with crushed biscuits and chopped lollies. Form into a log shape and roll in coconut. Wrap log in plastic food wrap and chill in fridge for 4 hours.
When set, cut into slices and eat with your kids or when you feel like being a kid again.
Back to ingredients