Easy Peasy Cheesy
In quesadilla of emergency, refer to this easy peasey, cheesey recipe.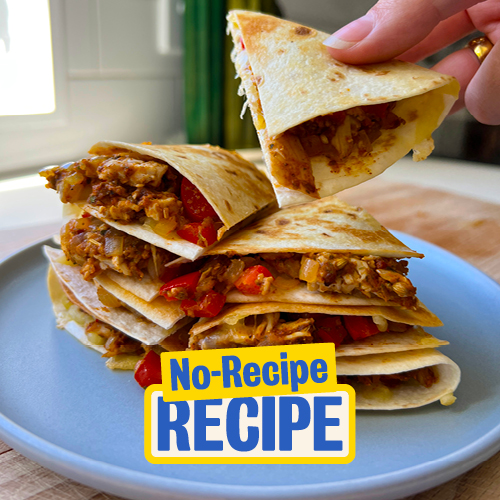 Onion
Capsicum
Taco spice mix
Tortillas
Cooked shredded chicken
Grated cheese
View the method
Chop onion and capsicum
Heat pan, cook veges with spice mix. Add chicken to warm through.
Transfer to a bowl.
Oil pan, add tortilla. Sprinkle cheese on half of the tortilla.
Add the chicken/veg mix, more cheese, then fold and flip.
Tip onto chopping board and cut in half.

Back to ingredients