No Stress Slice
Just remembered you said you were going to bring a slice tomorrow? We've got you. These rice crispy treats are a chocolatey crowd pleaser, no matter how old the crowd is!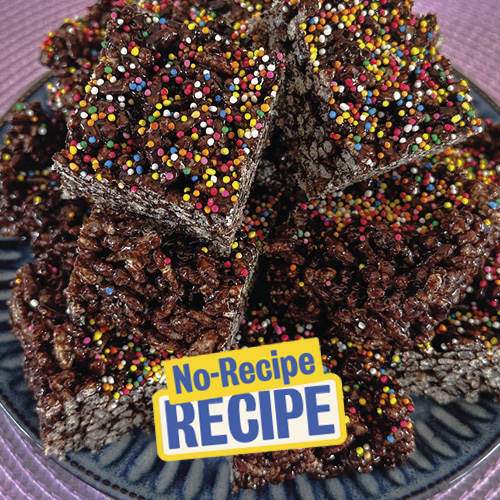 1 x packet marshmallows

55g butter

¼ cup cocoa

5 cups Rice Bubbles

Rainbow Sprinkles
View the method
Melt butter in a large pot.

Add cocoa and stir until dissolved.

Add marshmallows and stir until melted.

Add in rice bubbles and mix quickly to combine.

Pour into a lined baking dish.

Quickly cover in sprinkles.
Back to ingredients