Nutella Twists
Make someone's day with these simple and delicious Nutella twists.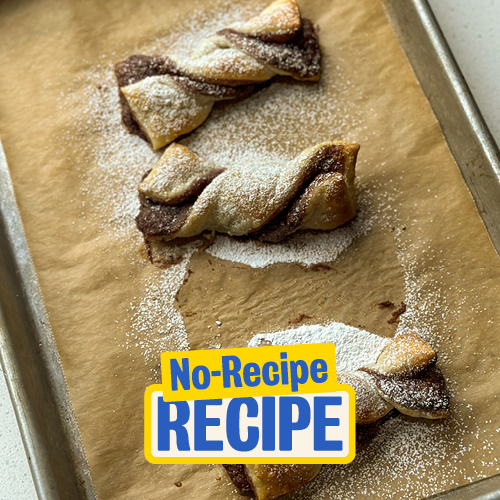 Frozen Puff Pastry Sheets
Nutella
Icing Sugar
Cream (optional)

View the method
Thaw two sheets of puff pastry.
Spread Nutella on one of the sheets of pastry.
Put the other sheet on top.
Using a knife or pizza cutter, cut into strips.
Twist the strips and place them on a lines baking sheet.
Brush with cream (optional) then bake at 200C for 10-15 minutes or until golden.
When cool, sprinkle with icing sugar.
Back to ingredients