Stuffed Capsicum
Tell takeaways to get stuffed and make these instead. Watch the No Recipe Recipe below and enjoy.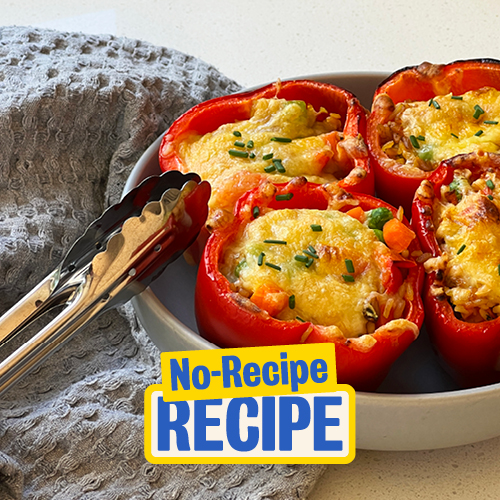 Cut the top off the capsicums and remove the seeds etc.
Microwave rice packet.
Fill capsicums with rice mix. Cover in cheese.
Put into baking dish with a bit of water, cover in tin foil.
Bake 10 mins covered, 10 mins uncovered.

Back to ingredients