Spinach and Feta Parcels
This vegetarian meal is the perfect snack for a party or lunch meal.
Fun to prepare and quick and easy to cook.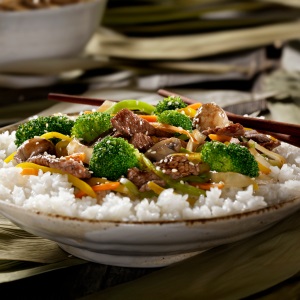 2 sheets of flaky pastry
100g crumbled feta cheese
135g frozen chopped spinach (allow to thaw and drain)
1 small to medium onion - finely chopped
1 tbsp fresh chopped parsley
1 egg
Salt and pepper
1/4 cup Parmesan cheese
(Other possible additions to filling – pinch of ground nutmeg, oregano, ricotta cheese, garlic)
View the method
Thaw pastry sheets at room temperature for approximately 10 minutes.
In a bowl gently mix feta, parmesan cheese, finely chopped onion, parsley, spinach, salt and pepper and egg together.
Cut each pastry sheet into four even squares.
Place one teaspoon of spinach mixture in the centre of each square.
Brush edge with milk and fold pastry square over filling to form a triangle.
Crimp edges to seal, pierce pastry once to allow steam to escape.
Place on a greased and lightly floured baking tray and brush lightly with milk.
Bake at 200ºC for 10 to 15 minutes or until golden.
Serve warm or at room temperature.
Back to ingredients