What can you cook when you don't want to cook? With a little help from your local Four Square, you can make these 6 no-fuss meals for quick and easy meals. These recipes are perfect quick dinners for busy weeknights, or if you just want time to do more nothing this summer — we're not judging. Read on for your new go-to summer meals.
6 easy summer meals
Chicken wraps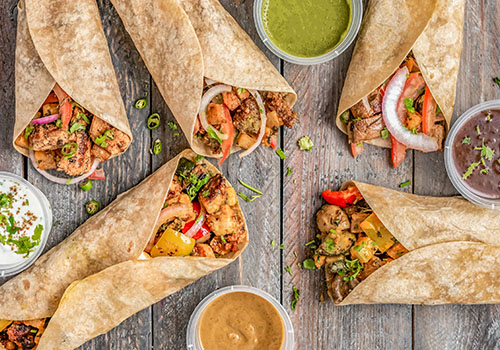 Assemble this chicken wrap in a flash with some time-saving substitutions.
Grab these:
Pre-packed shredded chicken from the deli

1 bag mesclun salad

1 avocado, sliced

1 pot sour cream

1 pack flour wraps
Then simply:
Mix together the avocado, chicken and mesclun.

Season with salt and pepper.

Spread 1 tablespoon sour cream on the wrap, then top with filling.

Roll up and enjoy.
Customise this recipe with just about anything you have in your kitchen:
Experiment with BBQ sauce, sriracha, and salad dressing

Don't like mesclun? Swap it out for your fave raw veggies

Slice up carrots or cucumbers for texture

Not a fan of wraps? Try pita bread or bagels instead
Dumpling soup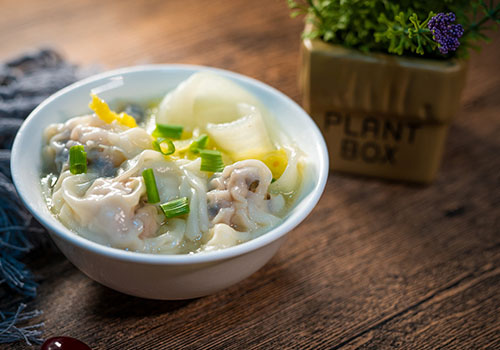 If you only have time to boil some water, then this is the meal for you. This upgrade to your frozen dumplings guarantees a nutritious and filling meal in under 10 minutes.
Grab:
Frozen dumplings

1 bag spinach

250 ml liquid chicken stock

Soy sauce
Then simply:
Over medium heat, boil chicken stock and add 1 tablespoon of soy sauce.

Add frozen dumplings and cook according to the package.

Remove from heat and stir in spinach and serve.
Upgrade your frozen pizza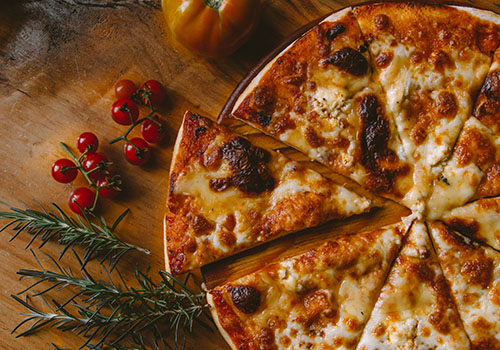 Even though the frozen pizza section has a ton of variety, nothing beats fresh toppings. Here's how you can glam up a store bought pizza with whatever's in your kitchen:
Drizzle olive oil when it's fresh out the oven

Shred leftover chicken, pork or steak

Thinly slice mushrooms, courgettes or capsicums, dress in olive oil and seasoning

Slice up cherry tomatoes, dress with olive oil, salt and pepper

Top up with canned pineapple

Slice red onions, drizzle with olive oil

Get a bag of arugula or spinach and garnish when it's out of the oven
Don't feel like baking frozen pizza in the oven? A great BBQ hack is to grill it on your barbecue instead.
Chicken hawker rolls
Put the 2 minute noodles down next time you have a "what should I cook when I cannot cook" moment. This recipe will take the same amount of time and your belly will thank you for it. You can also bookmark this one under sure-win Christmas picnic ideas.
Grab these:
1 pack Pams chicken kebabs

4 plain roti

Oil for brushing on the rotis

1 bag slaw mix

1 large handful of coriander

1 red chilli, finely sliced (optional)

Bottle of satay sauce (optional)
Then simply:
Grill your chicken kebabs as per packet instructions.

Brush the rotis with oil on both sides, and fry in a pan until golden.

Assemble your rolls with lettuce, satay sauce and chicken kebabs, and garnish with red onion, chilli and coriander.
Speed it up:
Skip the grilling and get pre-cooked rotisserie chicken, shred it and assemble
Baked feta pasta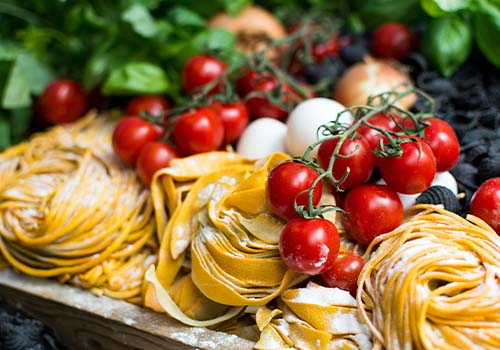 Sometimes viral TikTok trends turn out to be really good. This pasta broke the internet with its winning combination of feta and tomatoes — and the best part is it takes less than 10 minutes to prep.
Grab these:
2 punnets cherry or grape tomatoes

1 shallot, quartered

1/2 cup extra virgin olive oil, divided

Salt

1 block feta

280g penne pasta

3 cloves pre-crushed garlic (optional)

Crushed red pepper flakes (optional)

3 sprigs thyme (optional)
Then simply:
Preheat your oven to 200°C.

In a baking dish, add tomatoes, shallot, garlic and most of the olive oil. Season with salt and red pepper flakes, toss to combine.

In the centre of your dish, place the block of feta and drizzle the remaining olive oil over it. Add thyme over the tomatoes.

Bake for 40 to 45 minutes.

While your feta bakes, cook your pasta and save ½ cup of pasta water before draining.

When feta and tomatoes are done, add cooked pasta, reserved pasta water and stir until completely combined.
No-cook courgette noodles with pesto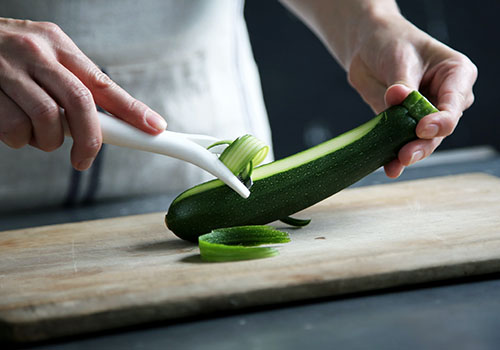 Here's something you can quickly make at home or if you're looking for fuss-free lunchbox ideas. This refreshing summer meal will have you done in 15 minutes.
Grab these:
4 medium courgettes

½ teaspoon salt

1 tablespoon extra-virgin olive oil

½ cup pesto

1 large ripe heirloom tomato or 1 cup cherry tomatoes, chopped

Pepper to taste

Parmesan (optional)
Then simply:
Use a veggie peeler to cut courgette into long strands.

In a large colander, sprinkle ½ teaspoon salt on top and toss to coat. Let it sit for 10 minutes.

Rinse and squeeze out excess moisture.

In a large bowl, add the courgette, drizzle olive oil and toss to coat.

Add pesto and toss to coat.

In your serving bowl, top with chopped tomato and parmesan, and season to taste.
Speed it up
You can make the zucchini noodles ahead of time, just don't toss them with salt. Instead, store them in an airtight container or ziplock bag and put it in the fridge
Pick up everything you need for no-fuss summer meals at your nearest Four Square. For more easy meal ideas, check out our latest recipes for inspiration or take a peek at our virtual mailer.