Getting New Zealand ready for no single-use plastic bags at the checkout
May 07, 2018 by: Getting New Zealand ready for no single-use plastic bags at the checkout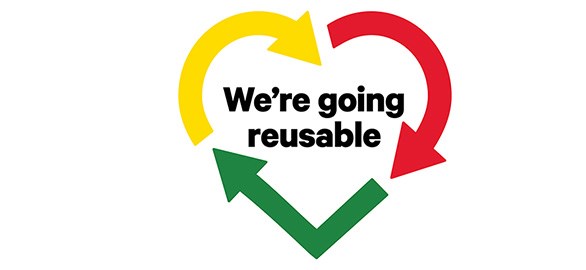 Last year New Zealanders said loud and clear they want to get rid of single-use plastic bags (SUPBs) at the checkout. Well, we're joining in and they'll be gone from Four Square supermarket checkouts too. We're going reusable!
We know that even though there are months ahead to get used to always remembering reusable bags there will always be some customers who get caught short and need something for their groceries.
So, as part of getting ready we are starting a small trial of alternatives in selected stores, for customers who forget their reusable bags.
Choosing the right options to test is trickier than it looks. Some of the so-called eco options currently available are over-hyped and actually have harmful effects. They don't compost readily in anything other than commercial environments. If they end up in landfill and break down slowly they release methane gas. And, if they enter the soft plastics recycling stream they can destroy the integrity of the recycled products.
Our choice also depends a lot on how the bags will be used; once, a few times, or over many months or even years, the numbers need to stack up. So, we've settled on a couple of options to test:
A heavy duty reusable plastic bag which can be used a few times but they won't last for years. At the end of their life they can safely enter the soft plastics recycling stream. Foodstuffs supermarkets account for the top 10 soft plastics recyclers. Our customers really get recycling!
A paper grocery bag which is suitable for kerbside recycling bins.
But, when it comes down to it the best thing for the environment is to use long-life cloth reusable bags or spare boxes, and Four Square customers have always been pretty good at that!
We'll keep you posted with how the trial goes. Please keep an eye out for more news about how Four Square is going reusable.