Farmhouse Sultana Cake
This is my updated version of a very popular heritage recipe for a farmhouse sultana cake, found in a South Island high-country sheep station cookhouse notebook. It would have been made to feed the shearers or musterers for 'smoko' . . . morning or afternoon tea. The cake keeps really well, retaining its moistness, and it travels well even in a stockman's saddlebag.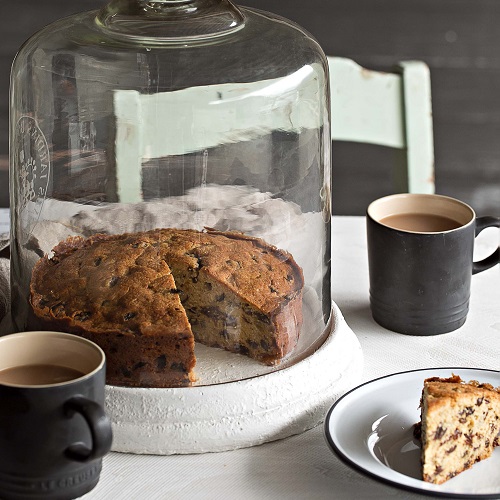 500 g sultanas
½ cup brandy or whisky (or cold tea)
250 g Pams butter
1 cup Pams sugar
5 Pams eggs
1 tsp vanilla extract
2½ cups Pams plain flour
1 tsp Pams baking powder
¼ tsp Pams salt
View the method
Put sultanas in a saucepan, cover with cold water and bring to the boil. Simmer for 5 minutes, then drain. Place sultanas in a bowl and pour over the brandy, whisky or tea. Leave to cool.
Pre-heat oven to 160°C. Grease a 20 cm square cake tin and line with non-stick baking paper.
Cream butter and sugar together until light and fluffy. Add eggs, one at a time, beating well after each addition. Add sultana mixture and vanilla to the egg mixture and combine. Sift flour, baking powder and salt into the mixture and fold in.
Pour into tin and bake for 1½ hours, or until a skewer inserted in the middle of the cake comes out clean. Cool in the tin for five minutes then turn out onto a wire cake rack to cool completely. Store in an airtight container.
Back to ingredients