Green Pea and Ham Soup
This soup makes for a delicious starter, a lunch time treat or even a light meal.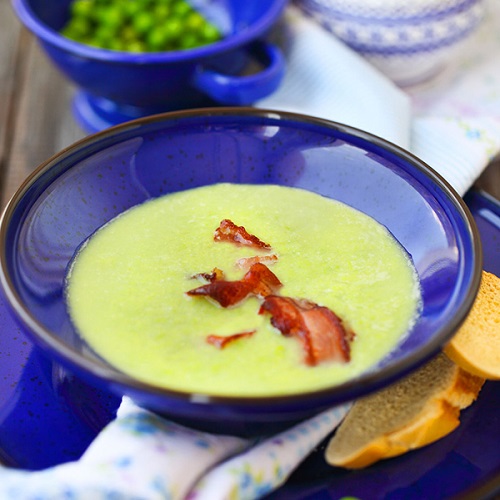 1 ham bone (from a cooked ham)
2 cups Pams Green Split Peas
1 litre of water
1 Litre reduced salt vegetable stock
1 large onion, peeled & diced
2 cloves garlic, peeled & diced
2 sticks celery, diced
1 bay leaf
Freshly ground black pepper
3 tbsp. chopped fresh parsley
View the method
Cover the split peas in water and soak overnight.
Next day, drain the split peas well and place in a large saucepan with the ham bone, water, stock, garlic, onion, celery and bayleaf.
Bring the mixture to the boil then turn down the heat and simmer for 1 hour.
Remove any ham from the bones and reserve. Puree the soup and then season to taste.
Serve soup garnished with reserved ham and parsley and some crusty bread.
Back to ingredients