Jam Drops
Kids love these and they are a great small lunchbox treat.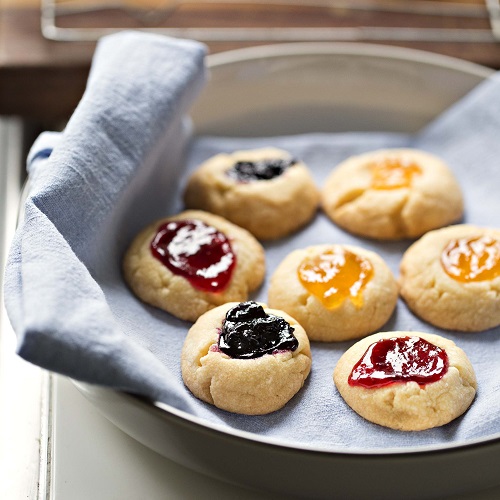 175 g Pams butter
¾ cup (185 g) Pams icing sugar
1 tsp vanilla extract
1½ cups (180 g) Pams plain flour
3 tbsp (55 g) Pams cornflour
¼ cup jam
View the method
Pre-heat oven to 170°C. Lightly grease a baking tray or line with baking paper.
Beat butter and icing sugar until pale and creamy(about 5 minutes). Add vanilla and then flours and mix well. Roll the mixture into small balls and place on the prepared tray, then press a hollow into the centre of each. Bake for 15–20 minutes.
Remove from oven and carefully spoon jam into the hollows, then return to the oven for 4 minutes. Cool on a wire rack and then store in an airtight container.
Back to ingredients