Kev's Top Lemon Drizzle Loaf
Images from The Great New Zealand Baking Book copyright © Lottie Hedley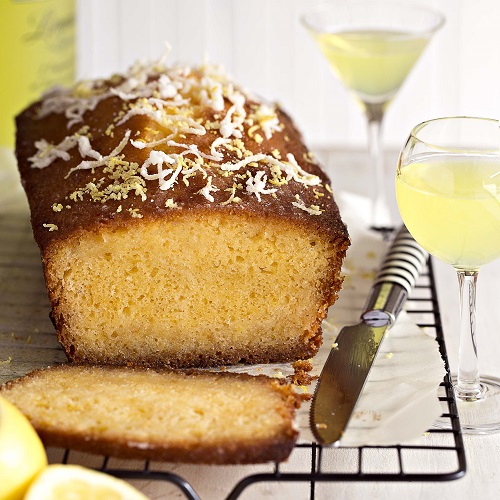 225 g Pams caster sugar
225 g softened Pams butter
few drops vanilla essence
4 Pams eggs
225 g plain Pams flour
1½ tsp Pams baking powder
pinch of Pams salt
zest of 1 lemon
Drizzle
juice of 2 lemons
90 g Pams caster sugar
View the method
Heat oven to 180°C. Line a loaf tin (8cm x 21 cm) with baking paper.
Beat together caster sugar, softened butter and vanilla essence until pale and creamy (about 5 minutes), then beat in eggs one at a time. Sift in flour, baking powder and salt, add lemon zest and mix until well combined.
Spoon mix into prepared tin and level off. Bake for 40–50 minutes. Check that it is cooked by inserting a small knife or skewer into the centre of the cake – it should come out clean. Set aside in the tin once done.
Mix together lemon juice and caster sugar for the drizzle. Prick the cake (while it's still warm) with a skewer or fork, and pour the lemon mix over the cake – it will soak in and also produce a lovely crisp topping.
Leave in the tin until cool, then remove and try and stop yourself from eating it (it's impossible).
Back to ingredients