Lemon Cheesecake
This lemon cheesecake is sure to be a hit!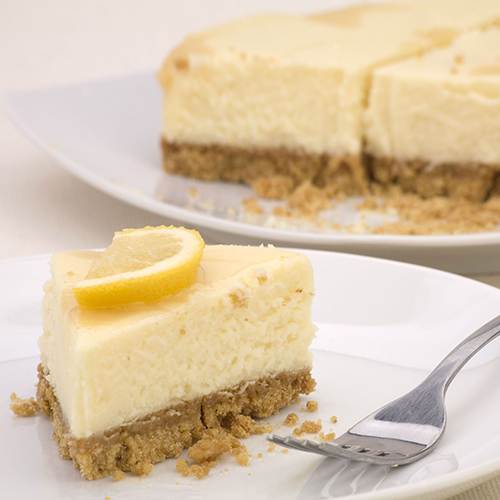 250g biscuits
120g butter, melted (the amount you need may vary, depending on the type of biscuits you use)
125g cream cheese (about 34 percent fat), softened
395g (1 can) sweetened condensed milk
125ml (1/2 cup) fresh lemon juice
250ml (1 cup) cream, sweetened with sugar to taste and whipped until thick
View the method
Use a food processor or blender to finely crush the biscuits.
Combine crushed biscuits with melted butter.
Firmly press biscuit mixture into a 23cm diameter (base measurement), 3cm deep flan pan or pie plate.
Place base in fridge to chill while making filling.
Beat cream cheese in an electric mixer until completely smooth and creamy. Stop the machine occasionally and use a spatula to scrape down the side and base of the bowl.
With the mixer running, gradually drizzle in the condensed milk (stop to scrape the bowl down occasionally).
Add the lemon juice and beat until combined. The mixture should thicken when the lemon juice is beaten in. If your filling is a little lumpy at this stage, you can pass it through a fine strainer.
Spread filling over base.
Place cheesecake in an airtight container and refrigerate for at least 8 hours to allow the cheesecake to set.
Top with sweetened whipped cream before serving. We decorate the cheesecake with grated chocolate or fruit.
Back to ingredients