Cracker Snacker
It's hard to beat handmade! A batch of this salty, sweet and delicious Cracker Snacker is the perfect Father's Day gift!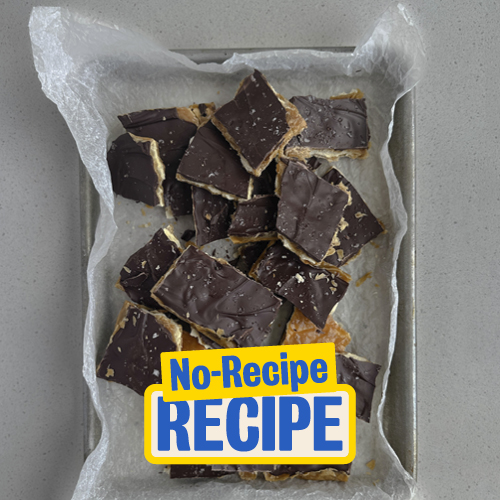 Saladas or other plan crackers

200g butter

1 cup brown sugar

1 pack chocolate melts

Sea salt
View the method
Line a baking tray with baking paper and then your Salada crackers.

In a medium pot combine the butter and sugar, bring to a boil then leave for 3 minutes. Pour over the crackers then bake for 5 minutes at 180°C.

Sprinkle the chocolate evenly over the caramel then leave to melt for a few minutes. Spread the melted chocolate and sprinkle with sea salt. Refrigerate until set. Break up into pieces and share!
Back to ingredients