Stuffed Mushrooms
This vegetarian delight comes together in a matter of minutes and, dare we say it, would satisfy the meatiest meat lover. A huge thanks to Heather, who sent in this No Recipe Recipe that will become a new go-to on Meat Free Mondays!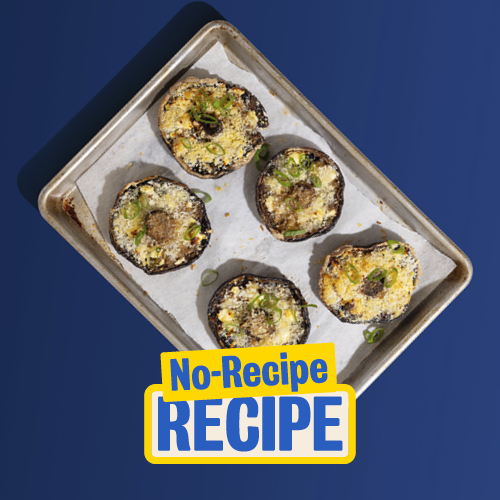 4 Portobello mushrooms
¼ cup Feta cheese
1 tbsp Crushed garlic
½ cup – 1 cup Breadcrumbs
Olive oil
View the method
Preheat your oven to 200ºC (180ºC Fan Bake).
Place mushrooms on a lined baking tray.
Crumble some feta cheese over the mushrooms.
Spoon some crushed garlic on top of the feta (less is more!).
Cover the mushroom in breadcrumbs.
Drizzle with olive oil.
Bake until cooked through and golden – 15-20 minutes. The bigger the mushrooms, the longer it will take.
Season with salt and pepper, then enjoy!
Back to ingredients