Moro Bar Fondue
Moreish Moro bars are the hero of this recipe from Laura! Imagine a chocolate swimming pool waiting for your favourite snacks to dive in – delish! What would you dip in your Moro Bar Fondue?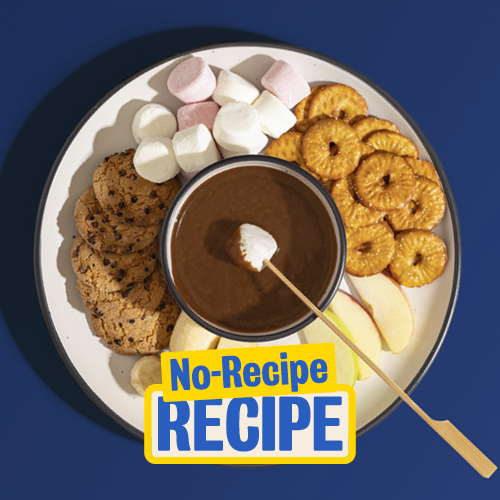 4 x 60g Moro Chocolate Bars

125g Sour Cream

Assorted treats, we used

Pretzel bites

Marshmallows

Fresh Apples

Fresh Banana

Chocolate Chip Biscuits

Wooden Skewers or Toothpicks, for dipping!
View the method
Chop up your Moro Chocolate Bars into 2cm chunks.

In a microwave safe bowl, melt your chocolate in 20 second bursts.
Add in the sour cream, stirring until smooth.

Prepare your treats to dip! Carefully slice your fresh fruit and arrange everything else on a plate.

Place the melted chocolate in the middle of the plate and dive in!
Back to ingredients