Noodle Fritters
Turn 2-minute noodles into a sizzling sensation! Whip up these veggielicious noodle fritters with leftover veges and some noodle magic. This no-recipe recipe by Tracey Bennett is tasty and oh-so-easy!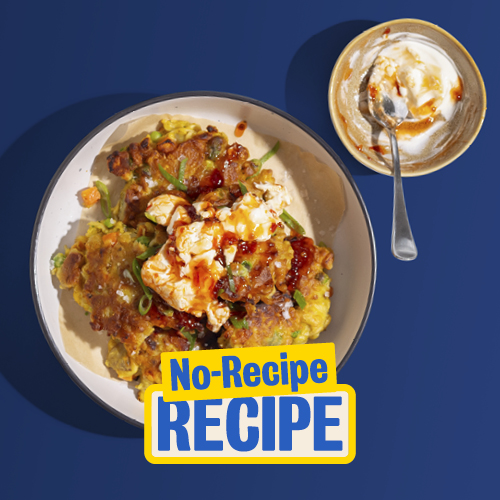 1 x Pack 2-Minute Noodles, cooked and drained.
1 cup leftover veges, chopped
1 cup frozen mixed veges, defrosted
1 cup flour
2 tsp baking powder
1 tbsp curry powder
1 x flavour sachet from noodles
Salt and Pepper
1 egg, lightly beaten
½ cup milk
Canola Oil, for frying

View the method
In a large bowl add the noodles, leftover and frozen veges, flavour sachet, flour, baking powder, curry powder, salt, pepper and egg then mix to combine.
Add enough milk to turn into a thick batter.
Heat enough oil to fill the bottom of a medium pan. When hot, add spoonful's of batter to the pan, flattening them with the back of a spoon.
Fry until golden brown on each side and place on a paper towel.
Serve however you like, we went with sour cream, sweet chili sauce and chopped spring onions!


Back to ingredients