Oreo-M-G
3 ingredients, 3 letters: OMG. This Oreo mug cake is dangerously delicious. Use your favourite milk alternative to make it dangerously delicious AND dairy free.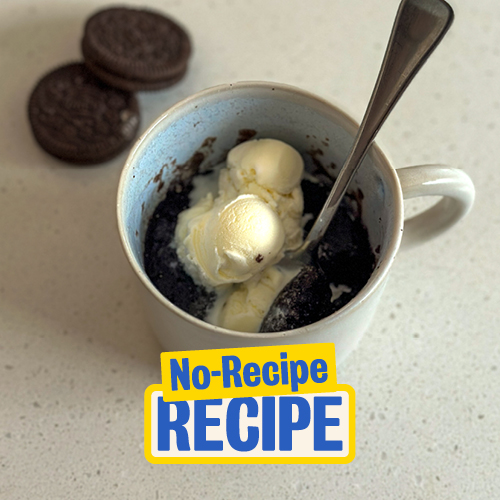 Put 6 Oreos into the mug.
Crush up with a fork.
Add ¼ tsp of baking powder.
Mix in 1/4 cup of milk/milk alternative.
Microwave for 1 minute.
Eat as-is or add a scoop of ice cream/dairy free ice cream.
Back to ingredients