PB&J Cookies
Gluten free afternoon tea! This recipe from Kirsty is a game changer – 3 ingredients (and a pinch of salt) and you've got chewy, peanutty, addictive cookies. Perfect for an after school snack or a weekend treat. Try out the recipe with different flavours of peanut butter and with your favourite mix-ins!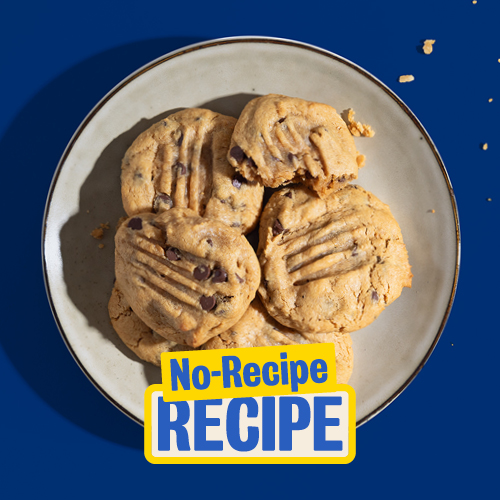 200g Fix & Fogg Peanut Butter & Jelly* (1 cup)
170g caster sugar (3/4 cup)
½ tsp fine salt
1 egg
*any peanut butter can be used, if using plain peanut butter, I add 100g (1/2 cup) of chocolate chips
View the method
Preheat oven to 180ºC
In a medium bowl, combine peanut butter, caster sugar, salt and egg (and chocolate chips if you're using them). Mix until well combined.
If your mixture is a bit runny, put it in the fridge for 10 minutes.
Spoon or roll balls of dough then place them on a lined baking tray.
Using a wet fork, press the cookies down.
Bake them for 10-12 minutes, or until they begin to brown at the edges.
Back to ingredients