Vegan Winter Stew
Feel like a winter warmer that's packed full of flavour? Then look no further than our Vegan Winter Stew. It's tasty, healthy, and guaranteed to warm the hearts of the coldest culinary critics. And just think…you can tell all your friends you were vegan once!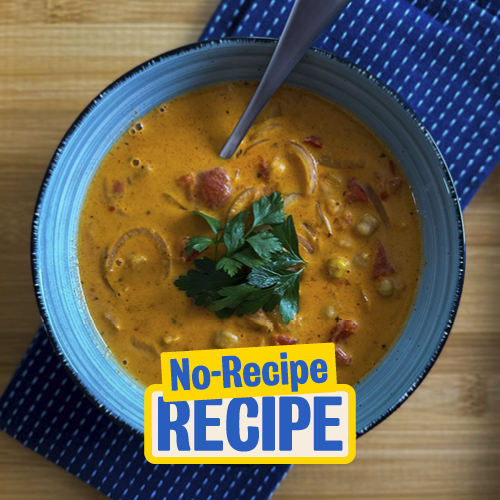 2 tbsp Spice mix or Curry Paste
1 x Brown Onion
1 cup Vegetable stock
1 can Crushed, Tomatoes
1 can Coconut milk
1 can Chickpeas
View the method
Add onion to a hot oiled pan. Cook until soft.
Add the spice mix or curry paste, cook until fragrant (30 seconds-one minute).
Add the crushed tomatoes, coconut milk and vegetable stock. Stir.
Bring to a boil then lower heat to simmer. Cook for 30 mins.
Add chickpeas and simmer for another 5 mins.
Back to ingredients