6 Ingredient Pad Thai
This is the ultimate cheats recipe for homemade Pad Thai. The best part? Dinner is ready in 15 minutes and only 6 ingredients – you can't go wrong!.
This delicious recipe was created by our friends at Pams. Visit pams.co.nz for more food tips.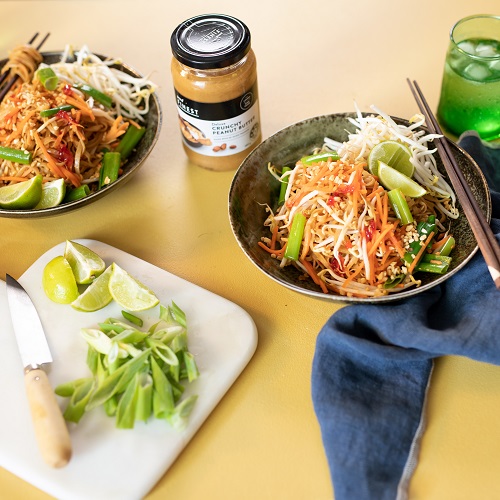 1 packet Pams Riced Cauliflower Green Curry
24 Pams Cooked Peeled Prawns (roughly 1/2 a packet)
2 tbl Pams Sesame Oil
¼ cup Pams Squeezable Liquid Honey
2 limes, zest & juice
1 handful fresh coriander
View the method
Cook the riced cauliflower green curry as per packet instructions.
Add the sesame oil to a large fry pan over medium high heat. Sear the prawns with the honey, lime juice and lime zest for about 1 ½ minutes.
Divide the cauliflower green curry evenly between 2 bowls and top with the prawns and coriander..
Tips & Tricks
For an extra spice kick sprinkle over some sliced green chillies.
Back to ingredients