Pecan Pie
It's hard to go wrong with Pecan Pie - served hot or cold, this delicious dessert is a traditional delight!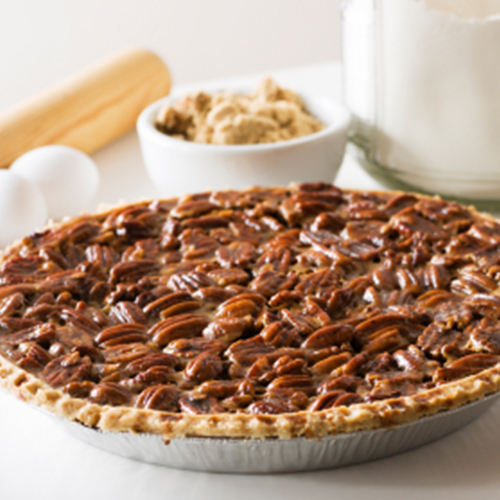 200g shortcrust pastry
1/2 cup brown sugar
3 eggs
3 tablespoons liquid honey
3 times 70g packets pecan nuts
100g butter softened
View the method
Cream butter and sugar until light and fluffy. Add eggs one at a time, beating well after each addition. Stir in honey and pecans.
On a lightly floured board roll out pastry and an use to line a 22cm flan tin.
Bake blind at 200c for 15 minutes.
Remove baking blind material.
Return pastry shell to oven for 1 minute to dry out pastry base.
Reduce oven temperature to 180c, pour filling into cooked pastry base.
Return to oven and bake for a further 30 minutes or until filling is set.
Back to ingredients