Ultimate Banana Fritters
Banana fritters are one of those desserts that when they're good they're great, and when they're bad they're still pretty delicious. A good banana fritter needs to have warm, soft banana in the centre encased in a light, crispy batter. I emphasise the crispy texture on these traditional fritters with a light, hard caramel coating that gives a distinctive 'snap' when you bite into it.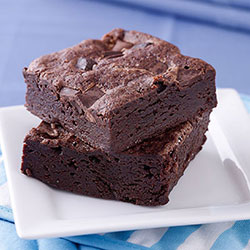 200 g Pams plain flour
125 g Pams cornflour
½ tsp Pams baking powder
1 tsp Pams sugar
pinch of Pams salt
250–300 ml club soda, ice-cold
4 firm but ripe bananas
canola oil, for deep frying
vanilla ice cream, to serve
Caramel
250 g Pams sugar
¼ cup water
View the method
Sift flour, cornflour and baking powder into a large mixing bowl. Add sugar and salt. Make a well in the centre, then gradually pour in the cold club soda while whisking. This slowly incorporates the dry ingredients into the wet so as not to form any lumps.
Peel bananas and cut into quarters, on an angle, to create four obliquely cut bite-sized pieces. Add to batter and toss gently to coat evenly.
Heat canola oil approx. 10 cm deep in a large, heavy pot to 180°C. Working in small batches (so banana pieces don't stick together), carefully drop coated banana into oil. Fry for 2–3 minutes while gently turning, until they puff up and become golden and crispy all over. Using a slotted spoon, remove and set aside on a wire rack set over paper towels.
Prepare caramel by placing sugar and water in a clean pot. Set over a high heat and simmer until sugar dissolves and liquid starts to turn a light amber colour – about 7–8 minutes. Prepare a large bowl of ice and water and set to one side.
Once caramel is a light amber colour, remove from heat immediately. Working quickly, take each piece of banana between two forks and drop into the caramel (be careful, as caramel will be extremely hot!). Toss to lightly coat all over, then transfer banana straight from the caramel into the bowl of ice water for a brief 2–3 seconds, ensuring that you completely submerge it (this sets the caramel). Remove, drain and placeon a plate. Repeat with remaining banana pieces. Serve while still hot in the centre, along with scoops of vanilla ice cream.
Back to ingredients