Picnic basket lunch ideas for the perfect day trip
May 18, 2021 by: Foodstuffs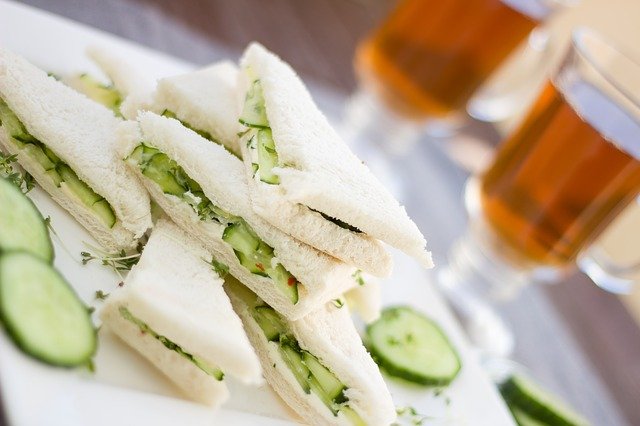 Looking forward to dining al fresco this summer? With a little help from your local Four Square, a great picnic hamper comes together in no time.

We love picnics during summer, because they're the perfect way to add the fun factor to lunchtimes whilst enjoying being outdoors. All you need to do is load up your basket or bag with your favourite picnic foods and hit the road.
Summer picnic essentials
Before we get into some great picnic basket food ideas, here's a few must-haves to pack:
A picnic basket with your food in sealed containers
A picnic blanket, preferably waterproof for any unfortunate spills
Reusable plastic crockery and cutlery
Napkins or paper towels
Wet wipes for easy cleaning up
Ice packs to keep food and refreshments cool
Sun protection including SPF30+ sunscreen, wide-brimmed hats, sunglasses and light jackets
A small cutting board and knife for slicing food
A bottle opener for drinks
Rubbish bags for cleaning up
Hand sanitiser
Of course, every picnic needs a good spread of food so there's plenty of options to enjoy a long outdoors lunch. Check out these picnic food ideas to keep things interesting:
Whether you're kicking off a summer romance or just enjoying quality time with your significant other, a picnic is a wonderful way to spend the day with your special someone.
1. Fresh Vietnamese style summer rolls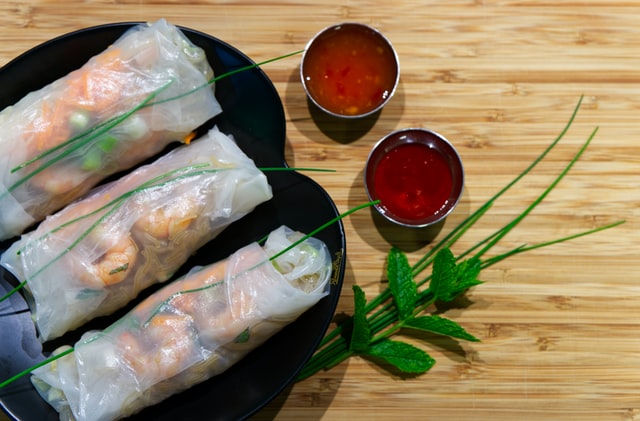 Start off your picnic with fresh Vietnamese summer rolls. They're super light and fresh, and also great served slightly chilled.

These are super simple to make an advance. You just need rice wrappers, your favourite summer vegetables, cooked prawns, rice vermicelli and your favourite herbs.

Soak your rice paper wrappers to soften, then one at a time load them up with all your fillings and roll them closed. Serve with peanut sauce or sweet chilli.


2. A special beverage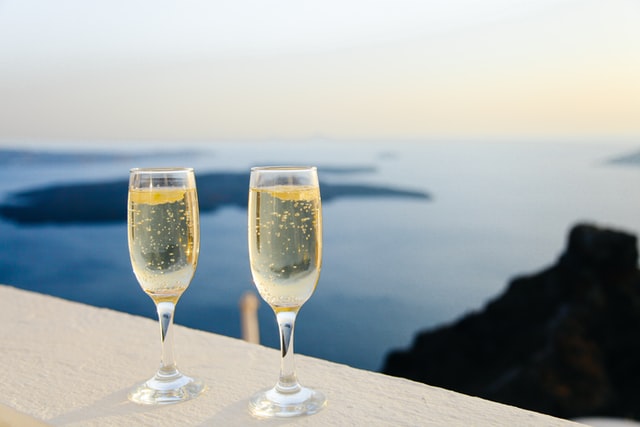 Depending on where you're eating, you can make your romantic picnic extra special with a bottle of bubbles. Pop the cork on a delicious sparkling wine and toast to the two of you.

If you're picnicking in a public reserve or regional park, there's a good chance you won't be allowed to consume alcohol. So make it special with sparkling grape juice or a pitcher of your favourite iced tea from home.


3. Figs (or other summer fruit)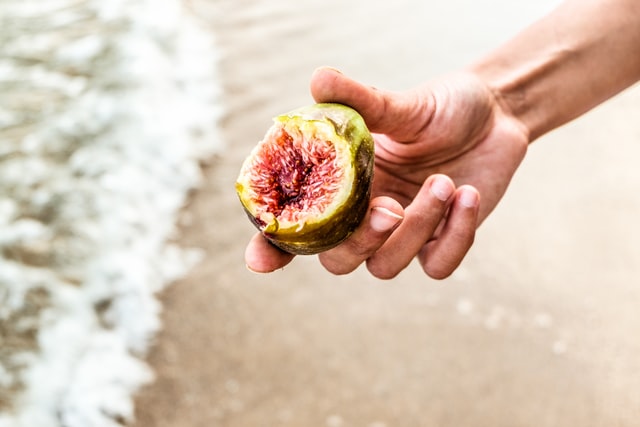 Follow up your summer rolls with fresh fruit. Figs will be available in Aotearoa in mid to late summer, but if you could also use more common fruits such as juicy apples, pears or fresh stone-fruit like peaches and cherries.
4. Scones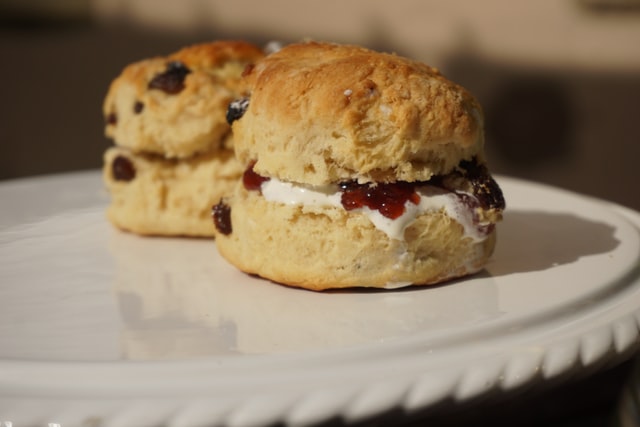 Scones are mandatory for any tea time meal. Bake some mini scones the day before and serve with your favourite jam and whipped cream. Alternatively, save yourself some time and pick up freshly baked scones straight from your local Four Square bakery.

Tip: keep whipped cream from collapsing by whipping it with a little bit of cream of tartar. Then just keep it chilled in a sealed container until lunch time.
5. Tea sandwiches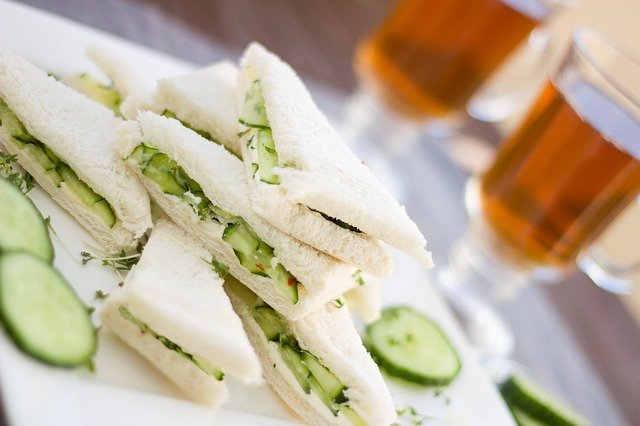 For the "main course", an assortment of tasty tea sandwiches are a great option, and simple to prepare.


Fill your tea sandwiches with any of these:
Deli roast beef, dijon mustard and lettuce.
Deli ham, thinly sliced tomato, cheese.
Cucumber, fresh sprouts and cream cheese.
Smoked salmon and cream cheese.
Deli-sliced chicken breast, cranberry sauce and lettuce.
Egg salad and lettuce.
To prepare tea sandwiches, make a regular sandwich as you normally would using your favourite fillings. Then cut off the crusts and slice into four triangles.
Tip: keep the bread fresh by storing wrapped in a slightly damp tea towel.
You can make as many different variations as you like, just be sure there's room for dessert!
6. Cheese board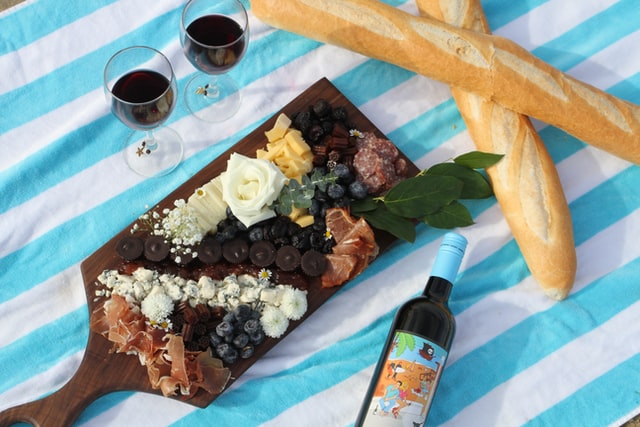 What could be better than a delicious cheese board to enjoy with your significant other? For two people, you may only need one or two types of cheeses, plus some crackers and cold meats.
For some cheese board ideas and inspiration, check out our Christmas cheese board article.
7. Strawberries and chocolate
Bring back the fruit for your final course, but this time add a little romance. Strawberries are in their prime during summer, so it's the perfect time to pick up a punnet and a tub of chocolate sauce to dip and dine. It's divine!
A proper picnic for the whanau
Day trip with the family? Packing a picnic is a great way to plan a break into the middle of your day with minimal fuss.
It's also an opportunity to spend some quality time with those who matter most, and get the little ones trying some new foods.
Here's a few ideas for a great family picnic:


1. Veggies and dip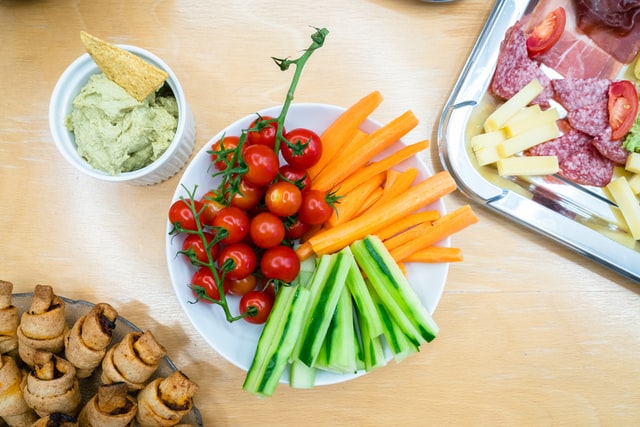 Start your family picnic nice and healthily with clean, green finger foods. Pick up a pot of your favourite dip (or make some at home) and an assortment of fresh crisp vegetables.
Buy baby vegetables, or cut whole veggies up into fingers perfect for dipping. Here are some of our favourites:
Baby carrots
Bell pepper strips
Cucumber slices
Celery sticks
Snap beans
Cherry tomatoes
2. Juice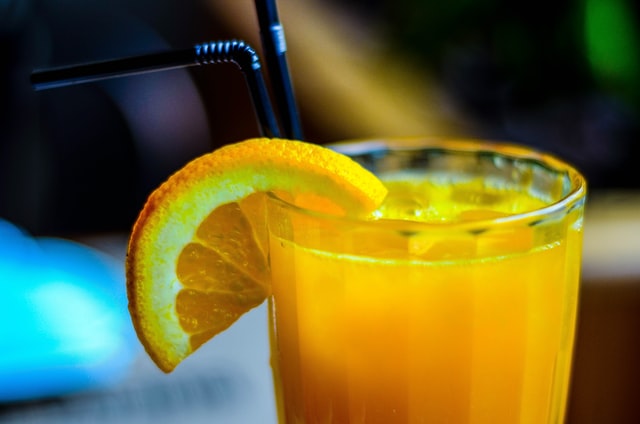 Be sure to bring plenty of water and/or juice to your picnic. Go for low sugar fruit juice where possible, or juice your own fruit ahead of time.
You could even make your own lemonade from sparkling water, fresh squeezed lemons and a small amount of sugar or sweetener.
3. Yoghurt pots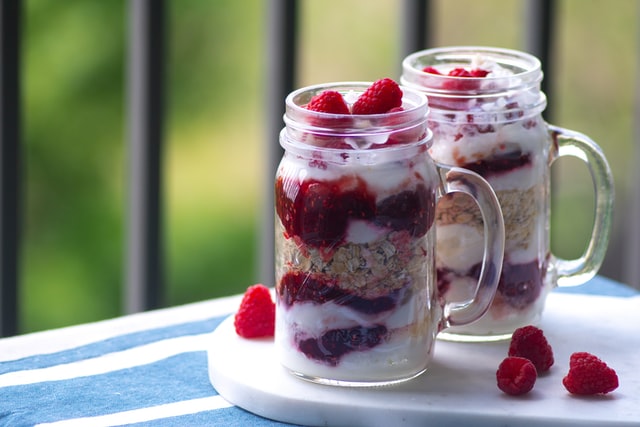 Yogurt pots are a great, convenient addition to any family picnic spread.
Tip: buy them in mixed packs so there's a flavour for everyone.
4. Mini savouries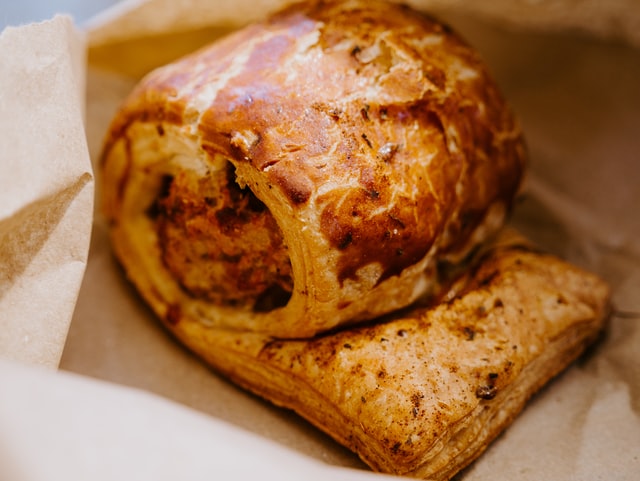 Small savouries like mini mince pies, samosas or sausage rolls are a great treat to bring for kids. Cook them before you leave and store in a thermal container to keep warm. Or just enjoy them cold!
Check out the range of mini savouries available from your local Four Square.
See our easy pasty recipe
5. DIY sandwiches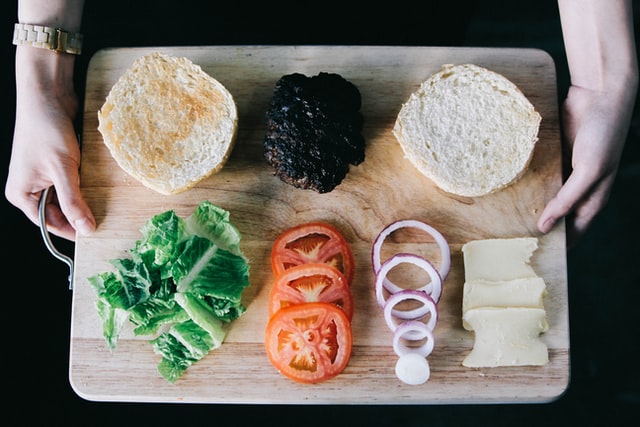 Bring all the fillings to create good old fashioned sandwiches in your picnic basket. Pack a loaf of bread, or bread rolls, some salad greens, cheese or cheese spread, a few different deli meats, sauces, and fresh veggies like tomato, cucumber and avocado.
You can't go wrong with DIY sandwiches!
6. Cheese and crackers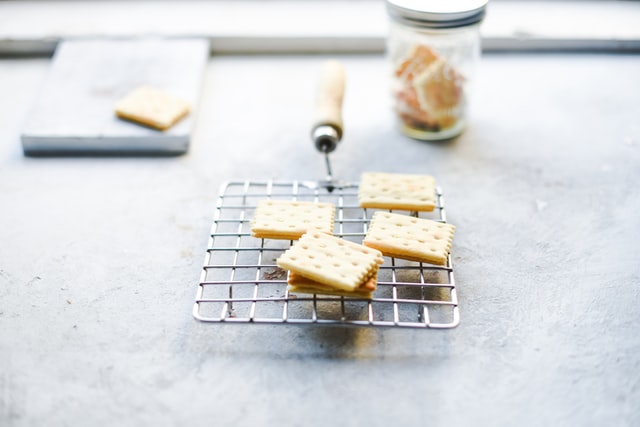 Another great little snack the whole family can enjoy are trusty cheese and crackers. You should keep this pretty simple for the kids, and go with pre-cut or sliced hard cheeses such as edam, Colby, mild or tasty. Choose crunchy and delicious water crackers or rice crackers.
7. Fruit kebabs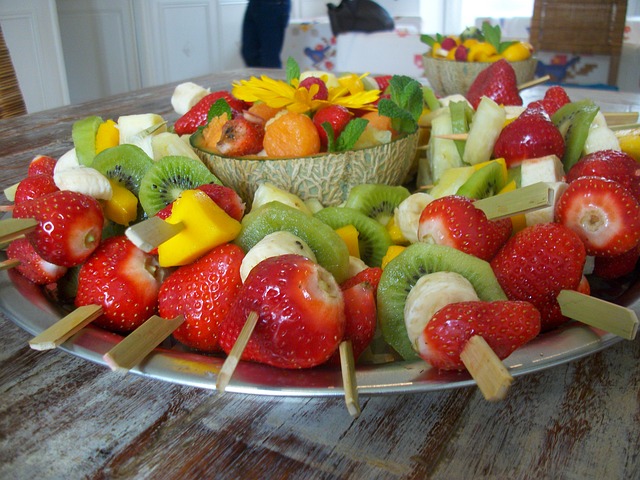 A fantastic way to finish up a long lunch with the little ones is to serve up a platter of fruit kebabs. You can make these in advance and store them in a long container.

Just cube a variety of fruit like apple, grapes, pineapple, strawberries and kiwifruit and thread them onto skewers. For a real treat, you can add a marshmallow to each kebab.
A picnic feast for friends
Hanging out with friends over the holidays? Why not chill out at the beach or a local park with a cheese and charcuterie board inspired picnic basket?

Here's what we reckon is perfect for a small group of mates.
1. Charcuterie board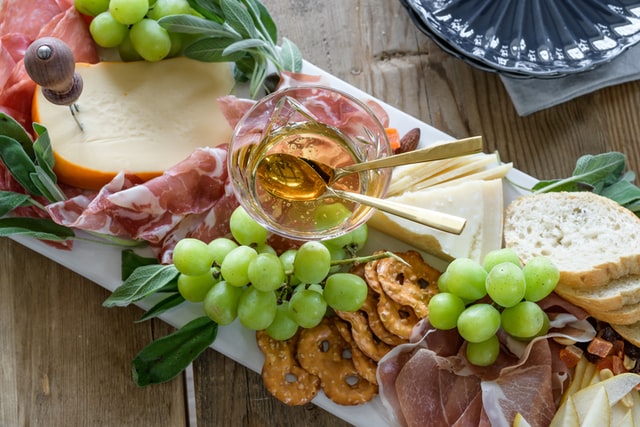 You don't really need much more than a good cheese and charcuterie board. Bring a good-sized wooden board and load up your picnic basket with an assortment of the following:


Cheese (one type of cheese for every two people)
Charcuterie (e.g. prosciutto, salami, chorizo)
Dips (e.g. pâté, pesto, tapenade)
Crackers (e.g. flatbreads, sliced baguettes, oat and nut crackers)
Deli goods (e.g. sundried tomatoes, stuffed olives, stuffed peppers)
Fruit paste or jelly (e.g. quince or fig)
Berries or dried fruit (e.g. cherries, strawberries, dried apricots)
Chocolate (one block 'should' be enough!)
2. Summer mocktails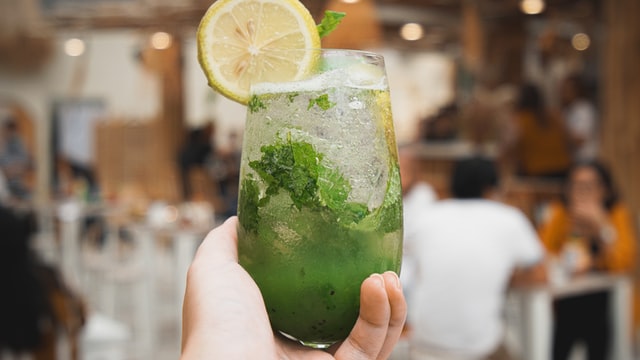 In lieu of alcohol, make a pitcher or bottle of a delicious summer mocktail. A virgin mojito is super refreshing, and perfect for summertime picnics.

Gently muddle a bunch of mint leaves together with lime juice and a small amount of sugar in a big pitcher. Then add a drizzle of agave syrup or honey, and top it up with sparkling water or lemonade.

Alternatively, you could pick up a few bottles of kombucha for an easier non-alcoholic (but still refreshingly delicious) drink.
3. Potato salad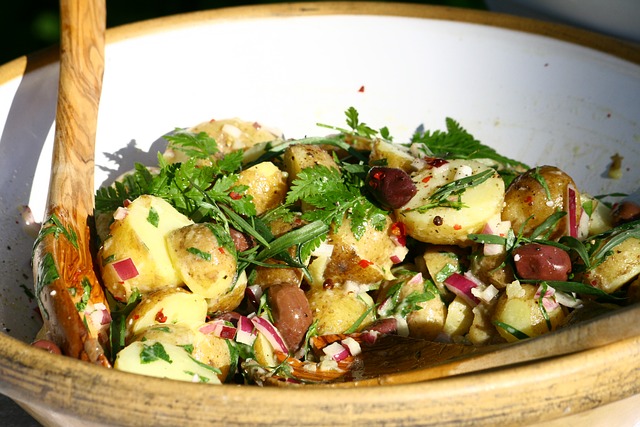 Good old fashioned potato salad - a crowd pleaser and a picnic staple. Plus, it's very easy to prepare in advance.

Boil potatoes in a large saucepan or pot with a pinch of salt, then drain and allow to cool completely. Mix with cooked bacon bits, pickled red onion slices, sour cream, mayonnaise, diced cornichon (pickles) and finely chopped mint or dill.

Or simply use your favourite potato salad recipe!
4. Leafy salad jars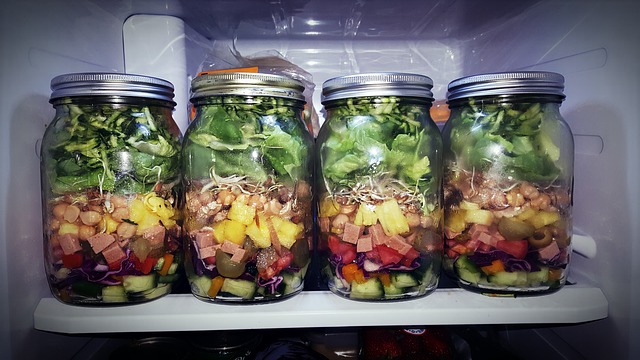 A few good leafy salad jars are the perfect vessels for single-serve salads.

Start by pouring in your favourite dressing, just enough for one salad.

Then, layer in crisp watery vegetables. These are things like diced tomato, carrot or cucumber. Ideally these are vegetables that won't get too soggy in the dressing.

Next, add any ingredients such as beans or couscous that you don't want to get soggy, but retain their texture with a bit of dressing on them.

Finally, top up your jar with your favourite leafy greens. Make sure you leave some room in the jar for ingredients to be mixed later.

To serve, simply invert or shake the jar so the dressing spreads evenly over the salad, and the ingredients mix up well. Dig in!
4. Homemade roast sliders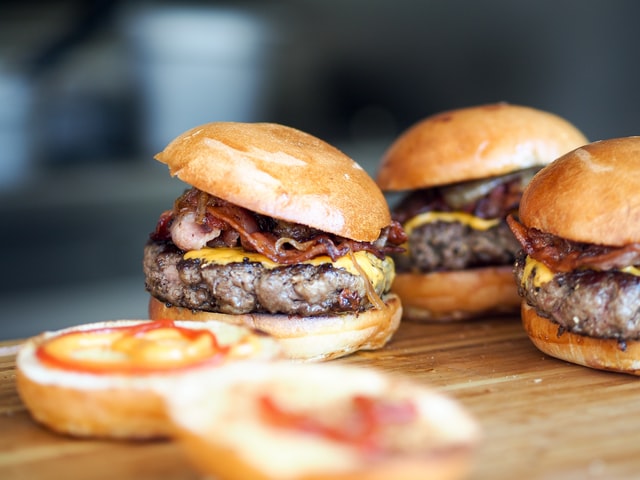 You've already got a lot of food, so rather than going big, go fancy.

Sliders are small sandwiches served in buns, a bit like mini burgers. You can make awesome sliders at home by choosing your favourite roast meat (beef eye fillet, pork belly, chicken, etc.) and cooking to your liking.

Take the whole roast along with you and carve it on a chopping board. Invite your friends to create their own sliders with roast meat, slider buns and sauces.

Tip: Jar salad works a treat with sliders.
5. Danishes or pastries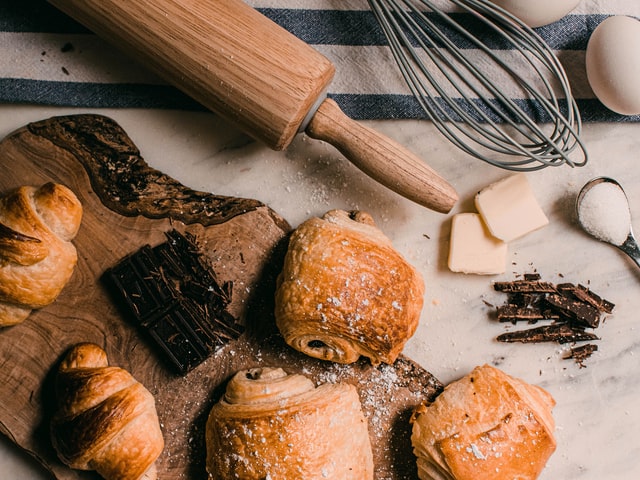 Everyone loves dessert. What could be better than serving up some delicious danishes or mini pastries? With so many varieties available, mini pastries and danishes are a great (and convenient) option for any picnic.

Why not serve up mini pain au chocolats alongside fruit tarts and mini palmiers? Yum!
A "treat yourself" picnic for one
Don't let anyone tell you there's any shame in eating alone! This summer, pack yourself a picnic basket and head out to your favourite spot for some alone-time.

Here's some picnic basket food ideas we reckon you'll love.
1. Summer fruit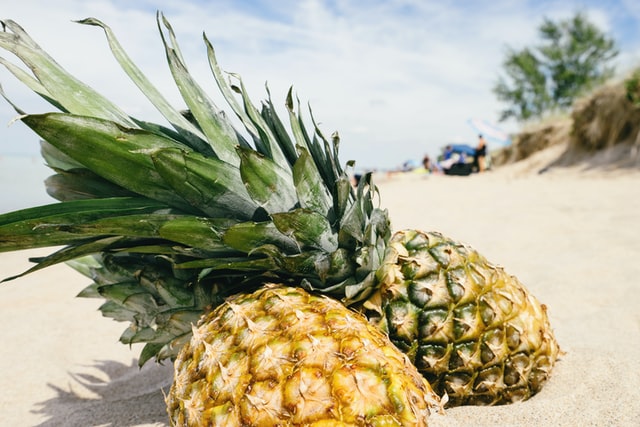 Start off with your favourite summer fruit. Buying seasonal fruits is often cheaper as well, and tastes much better due to being naturally sun ripened and much fresher than non-seasonal fruit.
Here's a list of the most commonly available summer fruit in New Zealand (from December through to February):
Apples, Apricots, Blackberries, Blackcurrants, Boysenberries, Cherries, Gooseberries, Grapefruit, Honeydew Melon, Kiwifruit, Lemons, Nashi Pears, Nectarines, Oranges, Peaches, Pears, Plums, Raspberries, Redcurrants, Rock Melon, Strawberries, Tangelos, Watermelon.
2. Assorted nuts

Not only are nuts delicious and easy to pack, in general, they're also great sources of fat, fibre and protein, as well as being packed with a number of vitamins and minerals such as magnesium and vitamin E.
Nuts are also a great snack alternative and you can buy them pre-packed or loose from your local Four Square, New World or Pak'n'Save.
Try these healthy varieties for your next picnic spread: Hazelnuts, Almonds, Pistachios, Walnuts, Cashews, Pecans, Macadamia and Brazil nuts.
3. Flavoured water

We all know we should be drinking more water on a daily basis, not to mention the importance of staying hydrated on warm summer days. Try adding some natural flavours to your water like lemon wedges, diced green apple, cucumber and mint leaves before heading out.
This will give it some time to infuse those subtle hints of summer flavours for a more flavoursome refreshment.
4. Frittata

Frittata are an egg-based Italian dish much like quiche or an omelette, with other tasty ingredients such as meats, vegetables and cheeses. They're super delicious and a perfect option for a classic picnic spread.
Check out our Frittata Recipe here.
Drop in to your local Four Square deli section, or if you enjoy cooking, make one at home - they're super easy to make. Here's what you'll need:


About six eggs
Quarter of a cup of milk or cream
Salt and pepper
Your choice of fillings
Method: Preheat your oven to 180˚C. In a medium to large bowl, beat together the eggs, milk, salt and pepper. Then simply pour the mixture over your chosen fillings and bake in the oven for 10 to 15 minutes. Check to ensure your eggs are cooked by cutting a small slit in the centre. If the eggs are still runny, cook for a further few minutes.

Fillings can range from cooked potato to broccoli florets, diced ham, mushrooms or feta cheese.
Check out these great combinations:
Broccoli, cheddar cheese and spring onions
Ripe cherry tomatoes, courgette, mozzarella cheese and sweet basil
Carrot, onion, red capsicum, goat cheese and fresh chives
5. Filled roll

You can't go wrong with a classic filled roll. Super easy to prepare in advance, or fun to make on your own by packing a bunch of your favourite fillings and spreads.

You'll find a great assortment of breads, buns and rolls, cold meats, spreads, salads, cheeses and sauces at your local Four Square.
6. Brownie

Who doesn't love a decadent chocolate brownie? A satisfying end to any picnic spread, especially if you've packed a thermos of your favourite blend of tea or coffee.


Looking for more?
Pop in to your nearest Four Square for more picnic basket inspiration, see our
latest recipes
or take a peek at our
virtual mailer
for more picnic food ideas.